Get 30+ hr of DaVinci Resolve courses & 400+ pre-made assets
As little as $15/month for all courses and pre-made assets
Using auto save will save a lot of headaches!
Older versions of DaVinci Resolve had a auto save that would run in time increments. The new "Auto Save" is done after every action and is called Live Save. Live Save will save to the project you are currently working on opposed to making new versions. To enable live save click on DaVinci Resolve in the top left > Preferences > User > Project Save and Load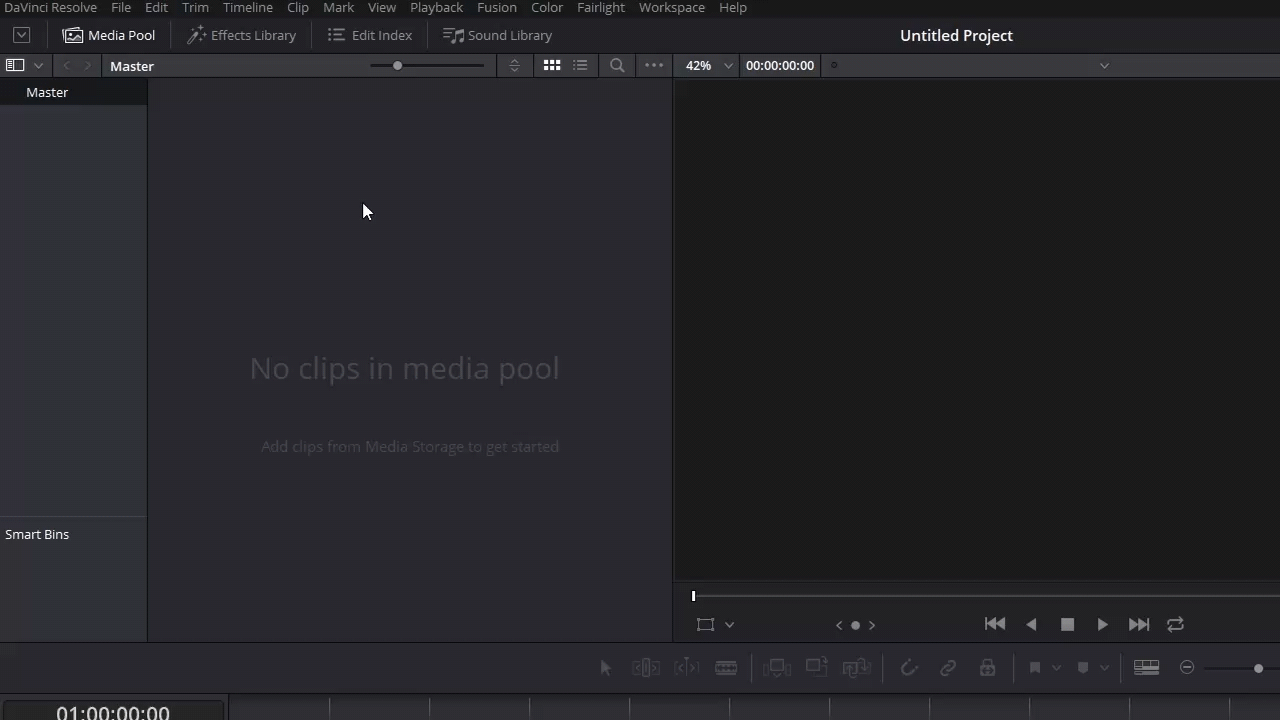 You will also see a option called Project Backups. Project Backups is a great way to have the project backed up over a series of files you can use to jump back in time. This is a good way to being back work you might have saved over. Project Backups has three time parameters you will need to set.
1. Preform Backups every X minutes.
Every X minutes a backup file will be made. The backup system will only hold 1 hour of backups. If you have this setting set to 10 minutes the system will hold 6 backups. After the first hour is done old backups will be deleted once new backups are made always holding a hours worth of backups.
2. Hourly backups for the past X hours.
At the end of each hour a hourly backup will be saved and will be held for (X hours). Just like the 1 setting after (X hours) the oldest backups will be deleted for new hourly backups.
3. Daily Backups for the past X days.
At the end of a session a backup will be saved for (X days). Backups will be deleted the same way has the other settings.
The backup timer will stop if DaVinci Resolve is left inactive.
Going back to a past project backup is easy. In the project window right click on the project you need to go back on and click on project backups.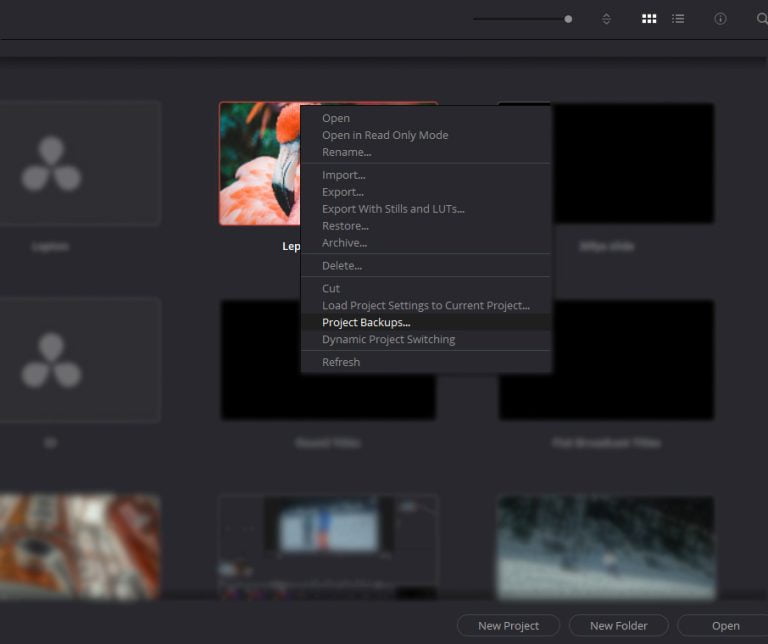 A lot of backups with date and times will pop up.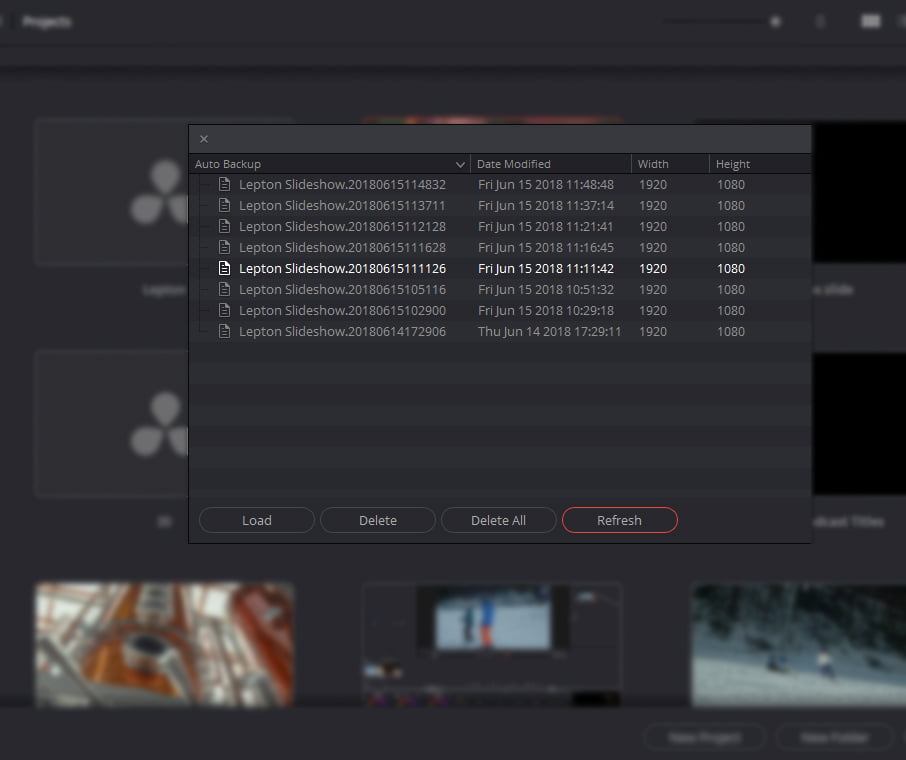 Once you find the backup time and date you want to use highlight it and click load. If you want to save the backup as a different project you will need to do a save as.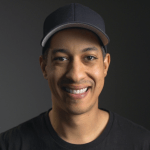 About the Author
Justin Robinson is a Certified DaVinci Resolve, Fusion & Fairlight instructor who is known for simplifying concepts and techniques for anyone looking to learn any aspect of the video post-production workflow. Justin is the founder of JayAreTV, a training and premade asset website offering affordable and accessible video post-production education. You can follow Justin on Twitter at @JayAreTV YouTube at JayAreTV or Facebook at MrJayAreTV
Get 30+ hr of DaVinci Resolve courses & 400+ pre-made assets
As little as $15/month for all courses and pre-made assets