Get 30+ hr of DaVinci Resolve courses & 400+ pre-made assets
As little as $15/month for all courses and pre-made assets
Dragging a clip from the Media Pool or Source Viewer onto the Timeline Viewer also exposes edit
overlays that let you choose what kind of edit you want to make by choosing which overlay to drop the
clip onto.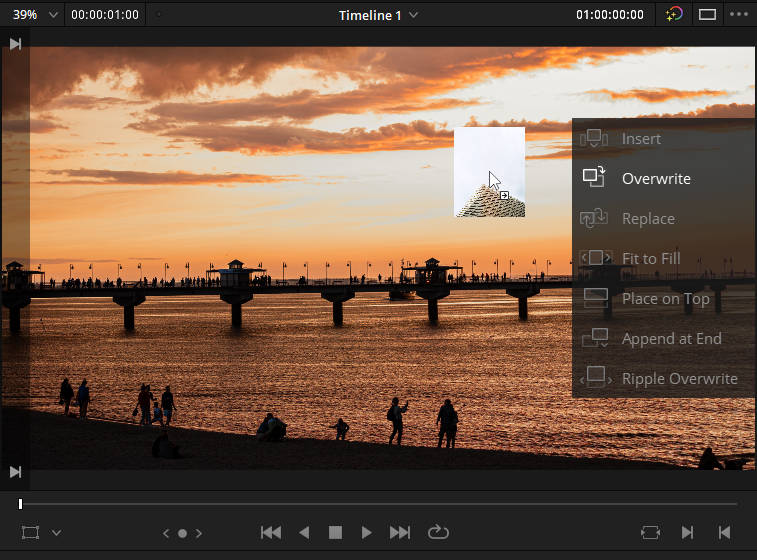 The overlay exposes every type of edit that's available in DaVinci Resolve.
Insert
Overwrite
Replace
Fit to Fill
Place On Top
Ripple Overwrite
Append at End
All edit types are also available from the Edit menu. It's a useful method of making three-point edits if you like drag and drop editing, but it also provides a nice reminder of what types of edits are available, given all the different options that are available.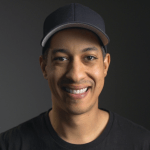 About the Author
Justin Robinson is a Certified DaVinci Resolve, Fusion & Fairlight instructor who is known for simplifying concepts and techniques for anyone looking to learn any aspect of the video post-production workflow. Justin is the founder of JayAreTV, a training and premade asset website offering affordable and accessible video post-production education. You can follow Justin on Twitter at @JayAreTV YouTube at JayAreTV or Facebook at MrJayAreTV
Get 30+ hr of DaVinci Resolve courses & 400+ pre-made assets
As little as $15/month for all courses and pre-made assets