DaVinci Resolve Fusion Certification Course
Transform your creative vision into reality with Fusion Visual Effects, 3D, and Motion Graphics. This comprehensive course will give you the skills to create stunning graphics and visuals for your projects that are sure to captivate your audience. Learn cutting edge techniques in animation, special effects, texturing, modeling and more. With a wide variety of tools and resources at your fingertips you'll be able to unleash the full potential of digital media.

As little as $15/month for all courses and pre-made assets
Professional Certificate
Fusion Effects
Certification Course
This Fusion course provides comprehensive instruction for mastering the powerful motion graphics and visual effects page in DaVinci Resolve. Through this course, you will learn how to create stunning visual effects that can be used in a variety of video projects such as movie trailers, commercials, and music videos. With an easy-to-follow curriculum, you'll be able to quickly create professional visuals and apply them to your work in no time. The course includes step-by-step tutorials on all the key functions of the Fusion page, featuring real-world examples demonstrating the power of DaVinci Resolve Fusion. With its intuitive interface and user friendly design, anyone with basic video editing experience should be able to master Fusion with this course.
You'll learn about:
Fusion Interface
Nodes (Fusion Tools)
Visual Effects Creation
Titling and Motion Graphics
3D Compositing
3D Compositing
Learn how to setup camera tracking. The Camera Tracker is an innovative and powerful tool that allows filmmakers to easily track and add visual effects to their shot.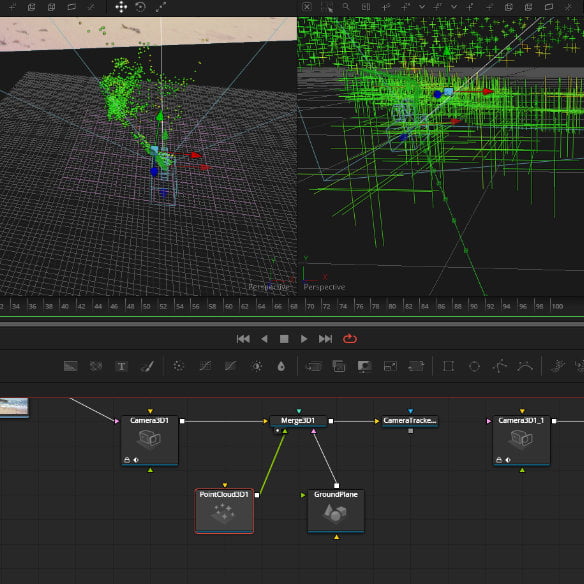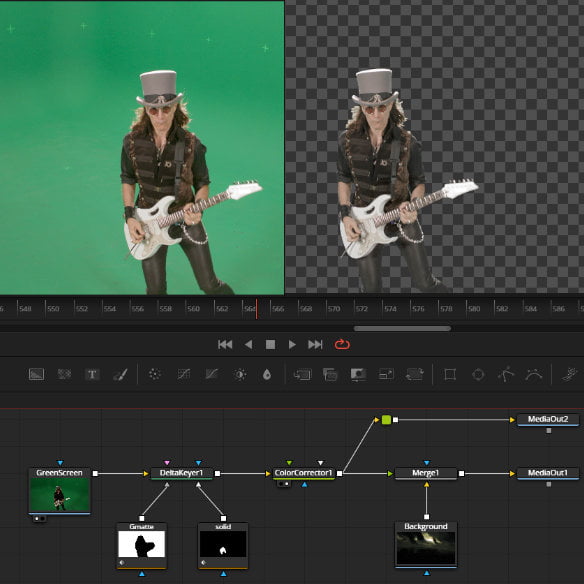 Advanced Greenscreen Keying
All green screen projects are different. In the course, we fully explore how the keying tools work as it's critical to ensuring a successful green screen key while maintaining edge detail.
Particle Systems
Explore the Fusion's particle system. Learn how to use this excellent tool for creating stunning visual effects. Fusion uses physics-based particle simulations to generate a wide range of effects from explosions and smoke, to rain and snow. The particle system includes a lot of different options for total control over particle shape, direction, speed, size, color, and more. You can even create complex motion graphics like abstract backgrounds and particle trails with ease. With Fusion's Particle System you can quickly produce professional-level animations that look amazing in any medium.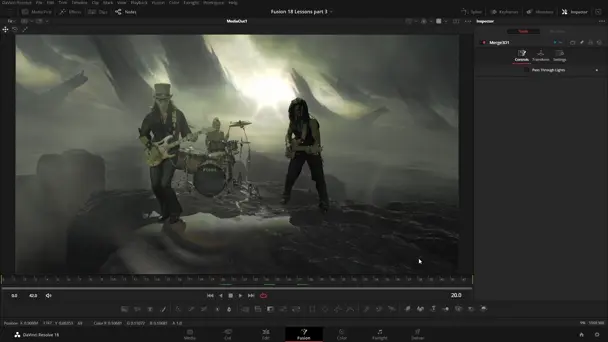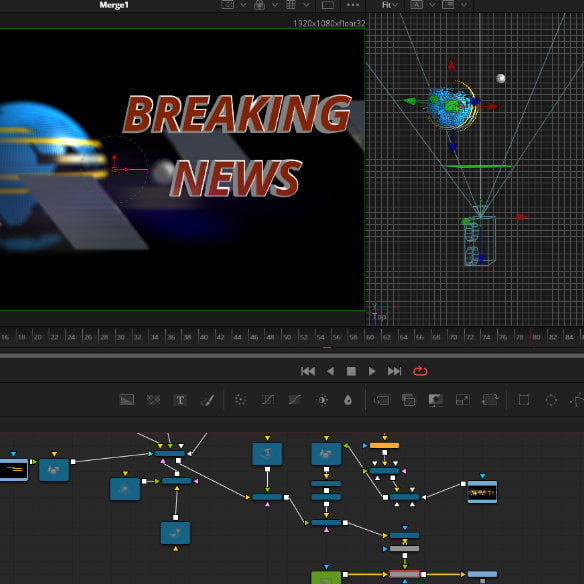 Animating motion graphics
Building 2D and 3D motion graphics. Animating motion graphics in Fusion is an invaluable tool for creating dynamic visuals. Fusion provides a powerful set of tools and features to help users create stunning motion designs quickly and easily. With the ability to customize lighting, shadows, textures and more, Fusion gives users complete control over their design projects.
Fusion 3D Material
Discover how to build complex materials from scratch. Gain the skills needed to make your own 3D Textures and materials in Fusion and add them to 3D elements all within Fusion.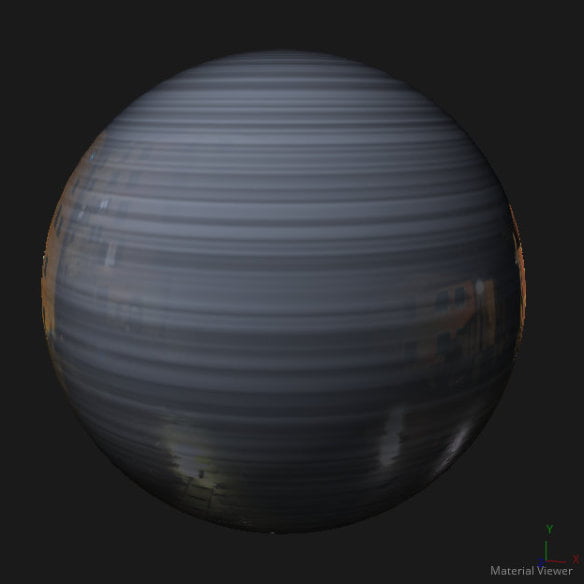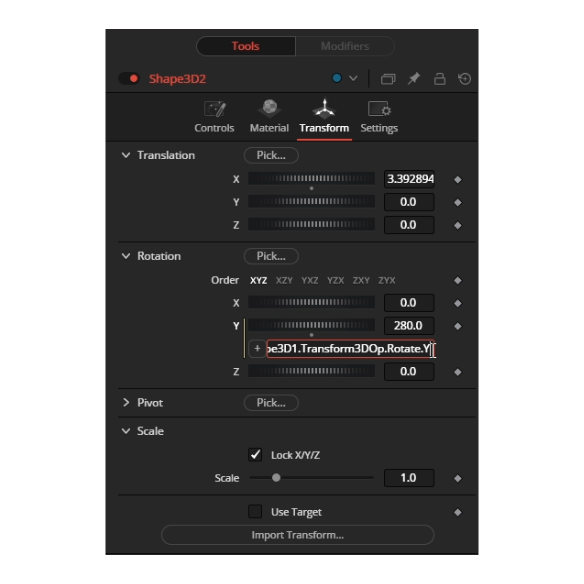 Expressions
Animations without requiring keyframes. Fusion Expressions are a powerful tool for animators and filmmakers who want to create dynamic motion graphics quickly and easily. With Fusion Expressions, you'll have the ability to create complex animations without the need for additional plugins or scripts. By leveraging this powerful expressions, you can achieve higher levels of creativity and efficiency in your projects in no time!
Create Title Templates
Learn to design a reusable set of titles for the edit page. We'll design and animate a title in fusion and then convert the title into a template file and pick controls for the inspector on the edit page.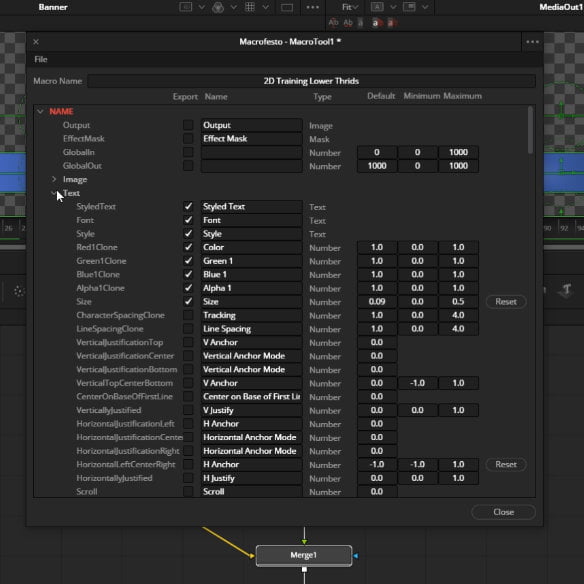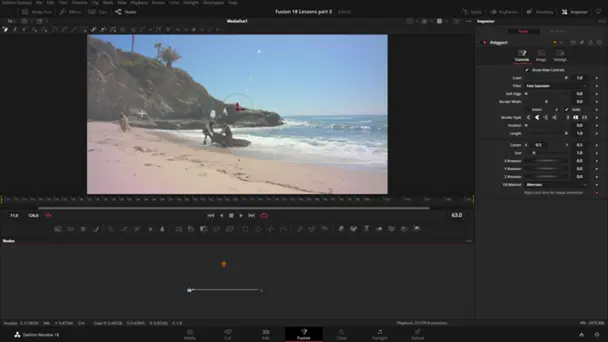 Once upon completing the course you're welcome to take the certification exam free of charge! Successfully passing the exam Blackmagic Design's will issue you a DaVinci Resolve Fusion certification.
DaVinci Resolve Fusion Certification Course
Ready to learn how to efficiently create using Fusion in DaVinci Resolve?
All project files used in course can be downloaded so you can work along with course material.

By the end of the course you'll be able to create motion graphics and VFX for anything from film, online content, broadcast television or any other video project.
Starting at $15/month for all courses and pre-made assets