Get 30+ hr of DaVinci Resolve courses & 400+ pre-made assets
As little as $15/month for all courses and pre-made assets
Discover how to create the perfect vintage look in DaVinci Resolve! With this easy-to-follow tutorial, you'll be able to apply a classic visual style to your videos with ease. Download the free files for a little extra vintage touch!
Download the files used in tutorial for Free!
Your details will be registered in the JayAreTV database to receive occasional updates about the site, Pro Membership, and YouTube channel.
Packs used in tutorial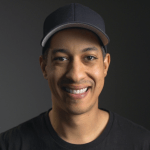 About the Author
Justin Robinson is a Certified DaVinci Resolve, Fusion & Fairlight instructor who is known for simplifying concepts and techniques for anyone looking to learn any aspect of the video post-production workflow. Justin is the founder of JayAreTV, a training and premade asset website offering affordable and accessible video post-production education. You can follow Justin on Twitter at @JayAreTV YouTube at JayAreTV or Facebook at MrJayAreTV
Get 30+ hr of DaVinci Resolve courses & 400+ pre-made assets
As little as $15/month for all courses and pre-made assets