Get 30+ hr of DaVinci Resolve courses & 400+ pre-made assets
As little as $15/month for all courses and pre-made assets
0:00 Intro
0:54 How to view Dynamic Zoom with transform already applied?
2:51 Explain 30 fps on a 24 fps timeline?
6:34 Favorite features in fairlight?
8:31 Import 4k video from playstation 5 into DaVinci Resolve?
9:05 Removing moire pattern?
12:10 How to fix the changing light strength with color grade?
13:38 Guide to keyframe multiple things in Fusion?
14:57 Best encoding for Canon 70D for Resolve?
15:12 How to deal with multiple colorspace clips in Fusion?
16:39 How to change video speed and not audio?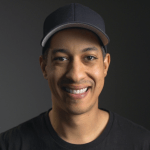 About the Author
Justin Robinson is a Certified DaVinci Resolve, Fusion & Fairlight instructor who is known for simplifying concepts and techniques for anyone looking to learn any aspect of the video post-production workflow. Justin is the founder of JayAreTV, a training and premade asset website offering affordable and accessible video post-production education. You can follow Justin on Twitter at @JayAreTV YouTube at JayAreTV or Facebook at MrJayAreTV
Get 30+ hr of DaVinci Resolve courses & 400+ pre-made assets
As little as $15/month for all courses and pre-made assets