Get 30+ hr of DaVinci Resolve courses & 400+ pre-made assets
As little as $15/month for all courses and pre-made assets
Colorfront Streaming Server Mini is a brand-new, software-only solution that allows creatives to stream Video from most NLE, compositing and color grading software applications directly, without requiring additional hardware.
Streaming Server Mini
Reference quality and color accuracy: The Streaming Server Mini offers reference quality HD or 2K video and 8 channels of audio in SDR or HDR, ensuring that the viewer sees the same material with identical color-accuracy on various devices. This means that you can be sure that your clients are seeing the same image that you are, regardless of their viewing device.
Low latency: With Colorfront Streaming Server Mini, you can achieve sub-second latency for precise feedback with frame-accurate streaming. This means that your clients will be able to see your video streams exactly as you intended, without any delay or discrepancy.
Stream to multiple remote clients: With Colorfront Streaming Server Mini, you can stream live video to multiple remote clients on multiple devices at once. This means you can collaborate with your team or clients in real time, no matter where they are in the world.
Secure and private: The Streaming Server Mini features 256-bit AES encryption to ensure your content remains secure and protected. Your streams are only visible to those you invite, and you can control who has access to your content.
Easy to use: The Streaming Server Mini makes streaming easy with its simple email invitation system. You can invite anyone to watch in real time with just a click of a button, making collaboration a breeze.
Trusted by Hollywood professionals: Colorfront is one of the most trusted brands in Hollywood, and its Streaming Server Mini has been adopted by a variety of Hollywood studios, colorists, editors and other creative professionals.
Free trial: You can try out the Streaming Server Mini for yourself while it's in its free beta stages by visiting the Colorfront website. This is a great opportunity to see how it can enhance your workflow and improve your streaming quality.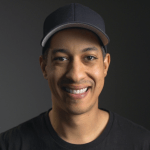 About the Author
Justin Robinson is a Certified DaVinci Resolve, Fusion & Fairlight instructor who is known for simplifying concepts and techniques for anyone looking to learn any aspect of the video post-production workflow. Justin is the founder of JayAreTV, a training and premade asset website offering affordable and accessible video post-production education. You can follow Justin on Twitter at @JayAreTV YouTube at JayAreTV or Facebook at MrJayAreTV
Get 30+ hr of DaVinci Resolve courses & 400+ pre-made assets
As little as $15/month for all courses and pre-made assets