Get 30+ hr of DaVinci Resolve courses & 400+ pre-made assets
As little as $15/month for all courses and pre-made assets
The toolbar in fusion by default has commonly used tools but depending on what you're working on they might not be the tools required for your current project. We have the ability to make multiple versions of this toolbar with completely different sets of tools that we can easily swap in and out depending on what we're building. I have a Motion Graphics toolbar that I like to use to easily access tools when I'm building Motion Graphics.
If you right click in the blank space of this toolbar a menu will pop up with in this menu we'll have a list of our custom toolbars as well as the ability to make new toolbars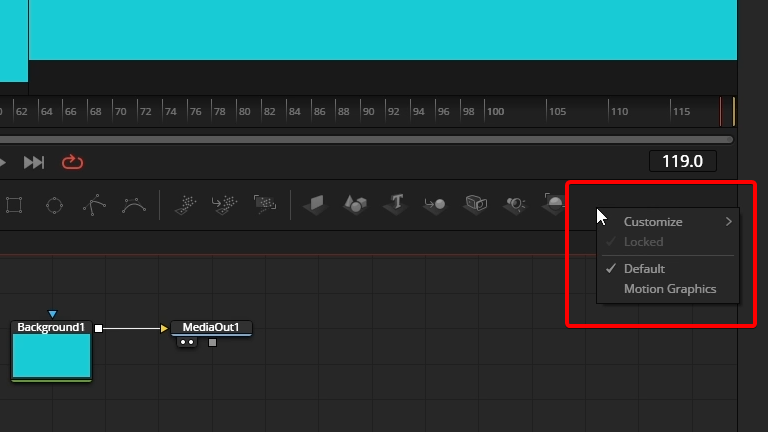 In order for us to create a new toolbar we are going to right click in the blank space here and go in to customize and then create toolbar.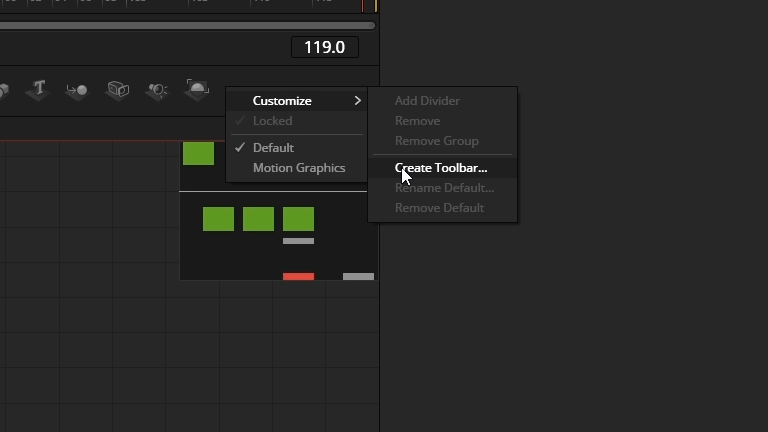 You will be prompted to create input a name for the new toolbar.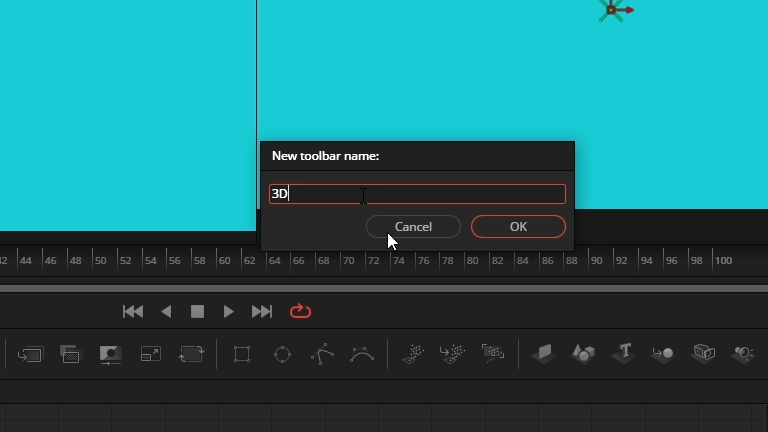 Initially it'll look like nothing has happened but it has indeed create a new toolbar but it's going to clone the toolbar that we currently had active.
Now that we have a new toolbar you'll notice that all of the tools from the previously active toolbar are now in this toolbar. One thing that you'll notice is that the default toolbar has dividers. When the dividers are placed It will segment the tools into groups.
If we right click on one of the icons for a tool we have the option to remove group this will remove everything between the dividers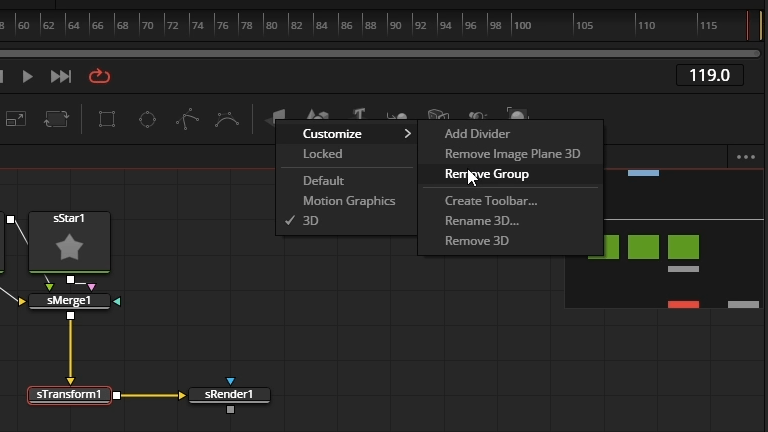 Once we remove all the tools that we don't want in the toolbar anymore we can start to add in the ones we do want. There are two different ways that we can go about adding in the tools we can drag a tool from the note window yeah we can go up to effects and then into tools and add them from that list.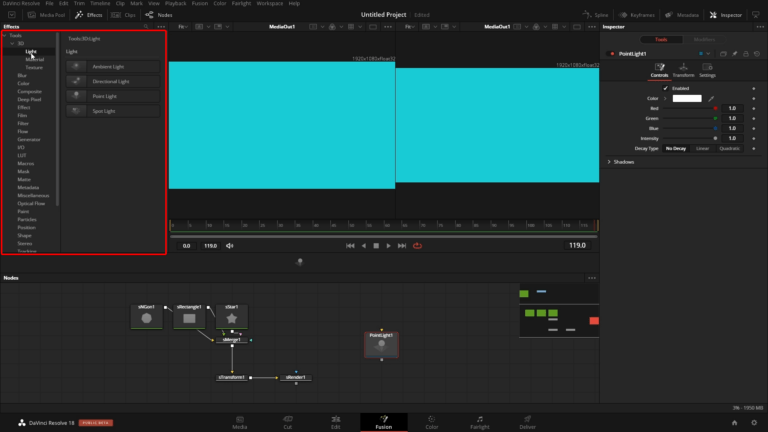 If you would like to add in dividers on your toolbar you can do that by right clicking on the tool you want to add the divider next to and from here you can go in to customize and then click add divider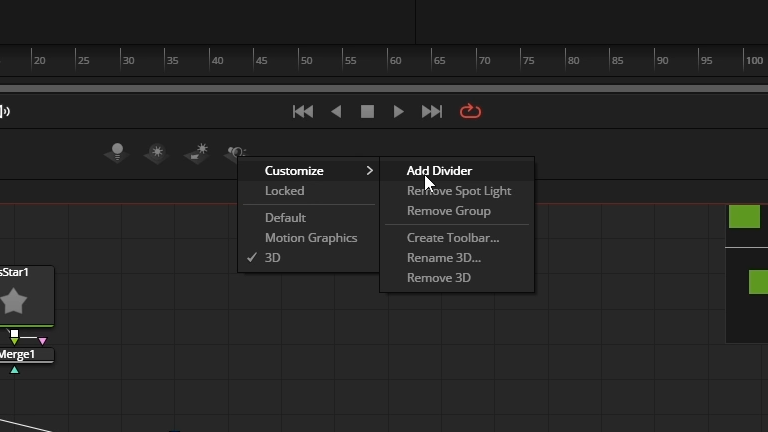 Once you're completed and happy with how your toolbar looks You can lock the toolbar so you accidentally do not remove a tool or rearrange the order of the tools by right clicking in the empty space and clicking on locked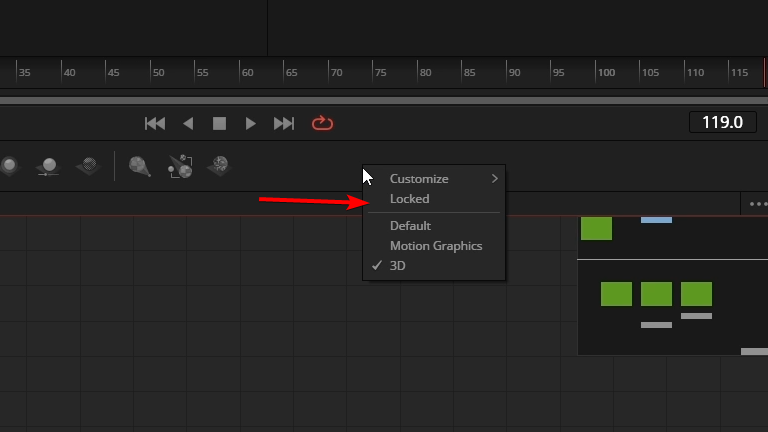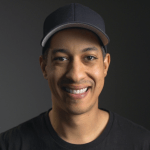 About the Author
Justin Robinson is a Certified DaVinci Resolve, Fusion & Fairlight instructor who is known for simplifying concepts and techniques for anyone looking to learn any aspect of the video post-production workflow. Justin is the founder of JayAreTV, a training and premade asset website offering affordable and accessible video post-production education. You can follow Justin on Twitter at @JayAreTV YouTube at JayAreTV or Facebook at MrJayAreTV
Get 30+ hr of DaVinci Resolve courses & 400+ pre-made assets
As little as $15/month for all courses and pre-made assets