Get 30+ hr of DaVinci Resolve courses & 400+ pre-made assets
As little as $15/month for all courses and pre-made assets
Changing the length of a title from its default 5 seconds is a pretty common thing but if you've ever extended a title for double or triple its normal length one thing you'll notice is the animations tend to get longer as well as slow down and that's just from everything being stretched with the extended time of that title. I wanted to combat this issue and I found a pretty clever solution that I'm now integrating into all of my titles.
The first 40 titles to have this new set of animation controls.

If you get one you get all of the other DaVinci Resolve Templates also.
More info about JayAreTV Draw Titles
More info about JayAreTV Blink Titles
More info about JayAreTV Orbit Titles
More info about JayAreTV Dream Titles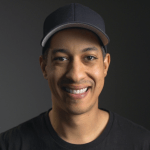 About the Author
Justin Robinson is a Certified DaVinci Resolve, Fusion & Fairlight instructor who is known for simplifying concepts and techniques for anyone looking to learn any aspect of the video post-production workflow. Justin is the founder of JayAreTV, a training and premade asset website offering affordable and accessible video post-production education. You can follow Justin on Twitter at @JayAreTV YouTube at JayAreTV or Facebook at MrJayAreTV
Get 30+ hr of DaVinci Resolve courses & 400+ pre-made assets
As little as $15/month for all courses and pre-made assets