Get 30+ hr of DaVinci Resolve courses & 400+ pre-made assets
As little as $15/month for all courses and pre-made assets
Davinci Resolve for Beginners: Get Started Today!
Davinci Resolve is a powerful video editing and color grading software that can be used by beginners and professionals alike. Blackmagic Design offer a free and payed version and both with get the job done, and don't think since it's free it's limited as it's far from limited.
Start off by downloading and installing DaVinci Resolve
You can download DaVinci Resolve from the Blackmagic Design's site.
Discover How to Use Davinci Resolve for Beginners
The DaVinci Resolve interface may look daunting at first, but it is actually quite simple to use once you understand the different pages and grasp a brief understanding of what they do.
This video is a good starting point for anything just getting into editing and using DaVinci Resolve. Since both the Free and Studio versions are so alike you will have no problem fallowing along.
One of the best things about Resolve is that it's free to download and use. There are also plenty of online tutorials available, so you can easily learn the basics of the software.
Resolve is not as user-friendly as some other video editing software options, but with a little practice, you'll be able to create stunning Hollywood level videos.
Since there are so many tools and features in DaVinci Resolve you can quickly become overloaded when exploring the web for accurate information so I've put together a full video editing course going over every aspect of video editing within DaVinci Resolve.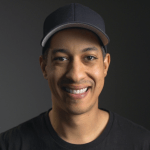 About the Author
Justin Robinson is a Certified DaVinci Resolve, Fusion & Fairlight instructor who is known for simplifying concepts and techniques for anyone looking to learn any aspect of the video post-production workflow. Justin is the founder of JayAreTV, a training and premade asset website offering affordable and accessible video post-production education. You can follow Justin on Twitter at @JayAreTV YouTube at JayAreTV or Facebook at MrJayAreTV
Get 30+ hr of DaVinci Resolve courses & 400+ pre-made assets
As little as $15/month for all courses and pre-made assets