Clean Film Credit Titles
20 Credit Titles
Easily change the length of each title
FPS 23.976 and up
All Resolutions (Works best with 16:9 aspect ratio timelines)
How to use and install video tutorial included
Easy To Add & Edit
No Plug-ins Required
As little as $15/month for all courses and pre-made assets
Download and use forever LEARN MORE
DON'T NEED TO EDIT KEYFRAMES
Changing the scroll length quick and easily with one setting & drag the end of the title on the timeline to change the speed of the scrolling.
COPY EVERYTHING FROM A SPREADSHEET!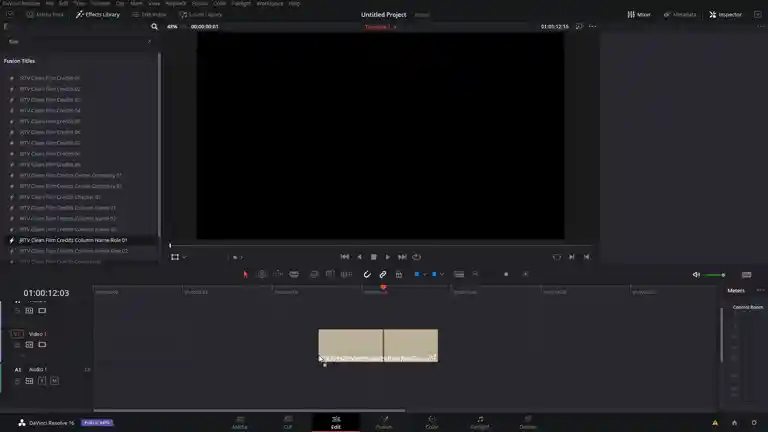 Copy everything right into DaVinci Resolve's inspector on the edit page from something like Google sheets is quick and simple.
ADD LOGOS TO CREDITS WITH TWO CLICKS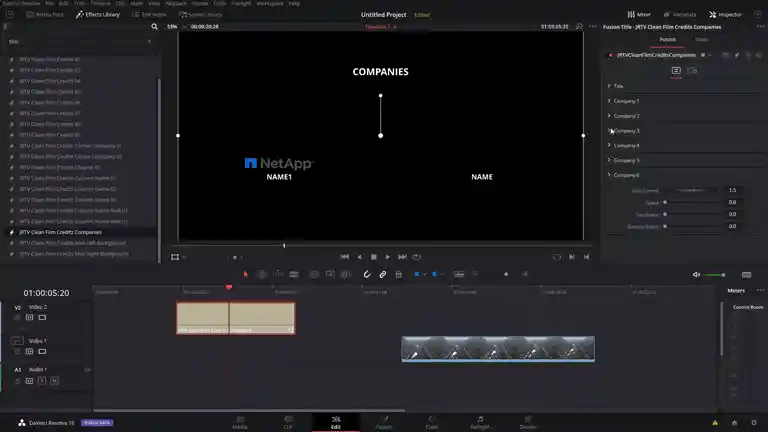 Adding logos of the groups that helped with the project is simple with one click to a file browser and another to pick the logo.