Animation Helper
Quickly adjusting curves can be done on a single modifier or multiples at the same time with any of the 27 curve shapes.

Saves loads of time adjusting animations with one or multiple input modifiers.
In just a few clicks easily change the look and feel of your fusion animations while still reaping the benefits of using animation curves!
As little as $15/month for all courses and pre-made assets
Download and use forever LEARN MORE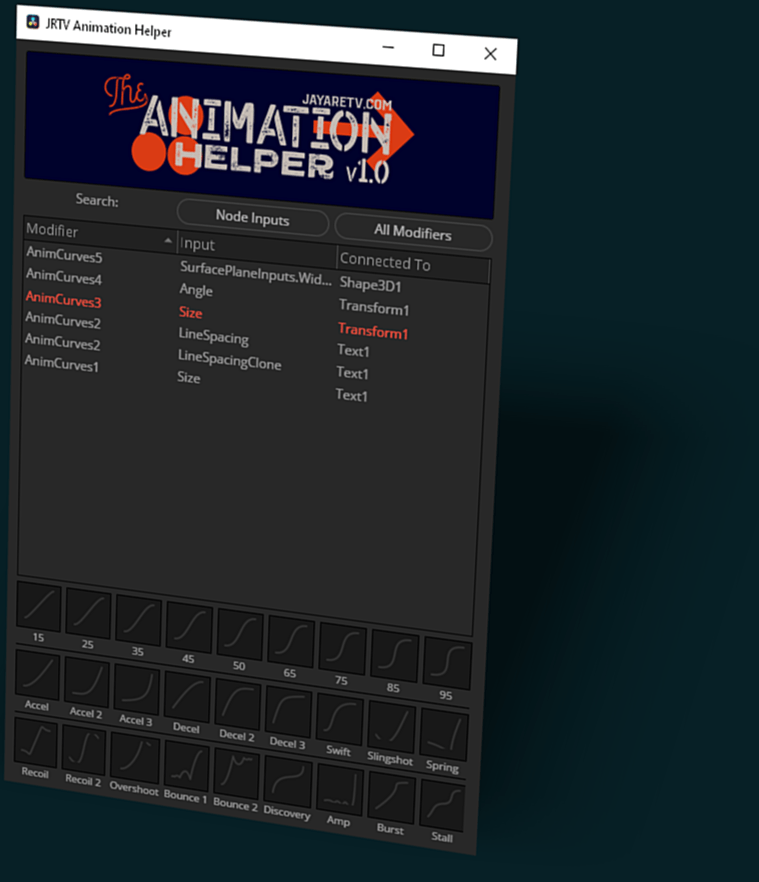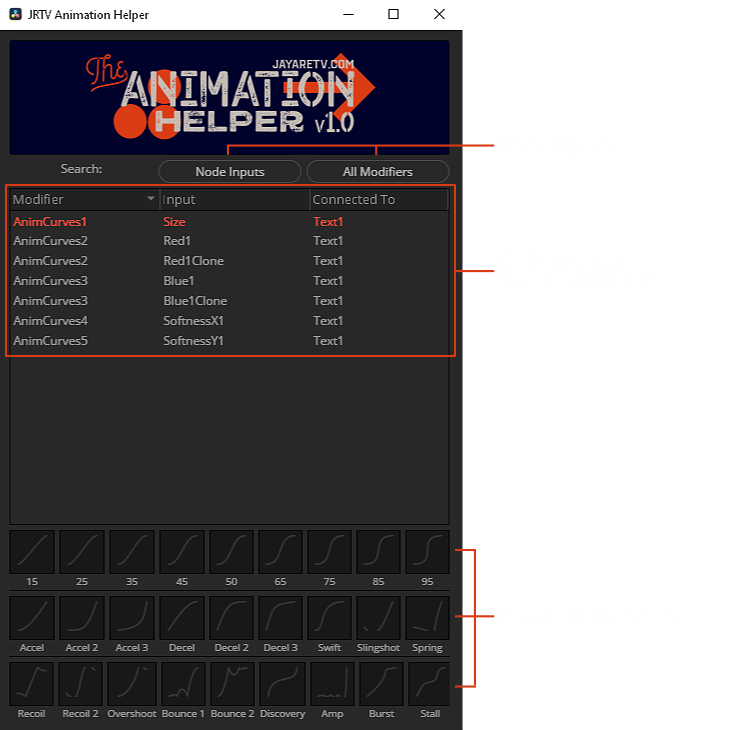 ALREADY A PRO MEMBER?
Just like everything else on the site once you download you can use this pack forever even if you stop being a Pro member.